Workshop: Self Care for Strong Women
When: Saturday, April 8, 2017
Time: 9:00 AM to Noon.
Fee:  $37 
Inner Outcomes
9011 N. Meridian St.
Suite 250
Indianapolis, IN 46260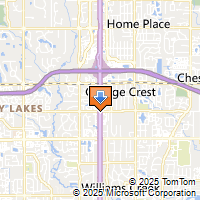 How do you stay centered and grounded in times of chaos and overwhelm?
This is self-care for women in midlife who do too much.
You have a lot going on. You worry a lot. You just can't get it all done. Sometimes you secretly just want to run away.
You keep going but inside you feel:
Compassion fatigue
Burnout
Running on Empty
It's time to stop and take care of yourself. Self-care is not selfish. Self-care gives you a chance to renew yourself so you can keep doing all those things you want to do.
Learn and practice tools for self-care and have some fun.
Meditation
Breathing
Body-centered somatic techniques to stay centered and grounded
How to shift back to center when we drift.
And more.
Benefits
Increased awareness of your stress triggers.
Feel calmer, relaxed, more spacious inside.
Tools for getting centered and grounded.
Take the tips and tools home with you to use whenever you feel stressed and need a break.
Amelia Barnes inspires women in midlife to own their power and release people pleasing, perfectionism, and procrastination. She uses somatic mind-body tools learned from her Gestalt Training and coaching training with the Hendricks Institute. Coaching allows you to close the gap from where you are now to where you want to be in all areas of your life.